Custom-made Cleanrooms
Customers in need of high-quality cleanrooms looking to cut costs, take advantage of cleanroom Softwalls and Strip-Curtains.
For rooms "as clean as necessary, but not as clean as possible" those materials provide safe and most cost efficient separations of production areas. Reliable preventing contamination, Ewert´s Softwalls and Strip-Curtains are the most popular alternative to high-priced and immovable brick-walls.
Since the first appearance of cleanrooms, Ewert GmbH & Co. KG produces Softwalls and Strip-Curtains for considerable international companies, custom-made for specific requirements of branches and spatial needs.
Please note: There are different Attachment Systems to be considered when planning and ordering.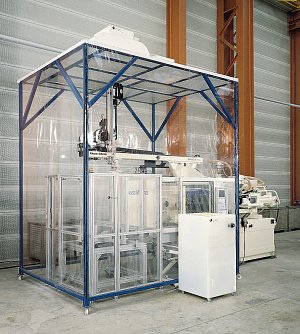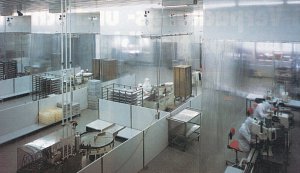 Cleanroom Curtains
available as softwall or strip-curtain
a combination of both is possible
Soft-PVC, PE- or Poly-films (non outgassing material)
lower edge with lead cord welded into seam
selvages on sides with or without seam
upper edges depend on different ways of attachment:
laterally slideable: with metal eyelets (for custom fixing elements) or riveted rollers to fit into fixing rail
not slideable: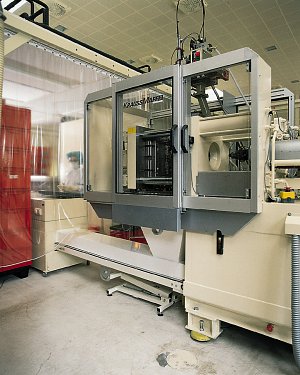 Example of Use
Ewert cleanroom curtain used with PVC-Welt System in combination with a PETEK