Protective Covers for Robots
We can protect your industrial robots from
Our reusable protective covers made of high-performance materials prevent the permeation of a wide range of harmful contaminants. We offer custom-made coverings designed for robots, paint systems, industrial tooling, vehicles, parts, packaging, and personnel (see below).
Working in collaboration with our customers, we provide custom-fit applications carefully designed for individual requirements, work routines, and movements of industrial robots and guarantee high accuracy and an increase of your robots´ life span.
We are experienced in working with such industry leading robots as ABB and Kuka.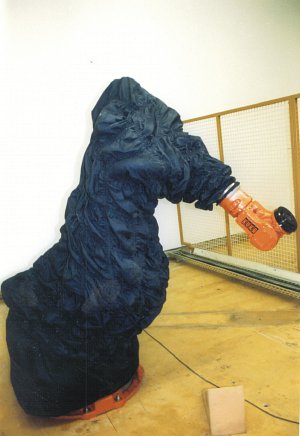 Protective Covers
The range of application where Ewert covers afford protection:
unloading of printing presses
casting
HD-sharpening/HD-cleaning
glueing
cooling-storage (thermal protective suits)
painting
food-packaging
palettizing
sandblasting
abrading/polishing
forging
cutting (even Plasma-cutters)
welding
stretching
underbody protection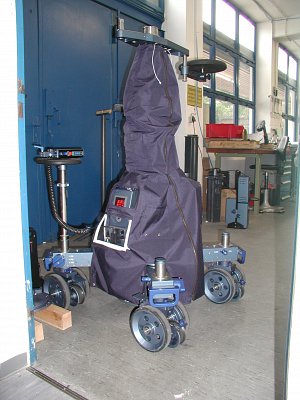 We cover cameras
protective covering of a MovieTech